Okay we all love how amazing our hair feels after a Deep conditioning and moisture treatments at the Salon. Well if you don't have the funds to spend right now, or do not want to leave the comfort of home here is a good at home treatment you can do for cheap and effective results.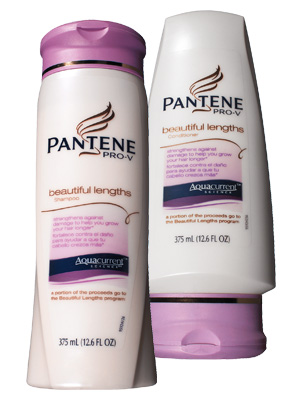 Generally You can use any favorite leave in conditioning product or moisturizing conditioner. The best conditioner to use for any hair type for this treatment is conditioner for curly hair because they all have high moisturizing products in them. Right now for conditioner I am using and loving
Pantene Pro V Beautiful Lengths
, but for this Treatment I use
Garnier Leave in Conditioner
. It has Apricot and Avocado oil plus B3 + B6
To Begin, throw a towel in the dryer for 15 to 20 minutes so it get's really warm. While your towel is warming up, put your leave in conditioner, or conditioner on your hair. IMPORTANT: The ends of the hair, and if you have long hair from the nape of the neck down, try not to rub the conditioner in the scalp which can cause that greasy feel even after you blow dry. After you have covered your hair in a nice layer of conditioner wrap your hair up in the warm towel, and sit back and take 15 minutes to relax. After remove towel and wash and condition, and style your hair as normal. It leaves you with soft, smooth, sleek hair for a few days, and really helps to prevent against split ends, due to blow drying, straightening, and other heating tools.